Patients with extensive decay, damage, or tooth loss can significantly benefit from full mouth reconstruction. This customized plan is designed to correct a variety of health concerns in the most efficient and effective manner possible. Patients at Guaranteed Dental Solutions in Phoenix, AZ, can expect nothing less than the highest quality care. Dr. Ehsan Pourshirazi and his team are genuinely dedicated to your health and well-being. We can create durable, lifelike restorations at our state-of-the-art on-site lab, often in just one visit, and offer guarantees on many of our procedures.
Common Treatments
The goal of each comprehensive treatment plan is to reestablish proper dental function and improve your overall oral health. Depending on your goals and concerns, your full mouth reconstruction may include:
Dental Crowns
Fillings
Dental Bridges
Dentures
Extractions
Root Canal Therapy
In some cases, patients may also choose to integrate cosmetic dentistry procedures for an even brighter, healthier-looking smile. Dr. Pourshirazi offers teeth whitening, porcelain veneers, and dental bonding.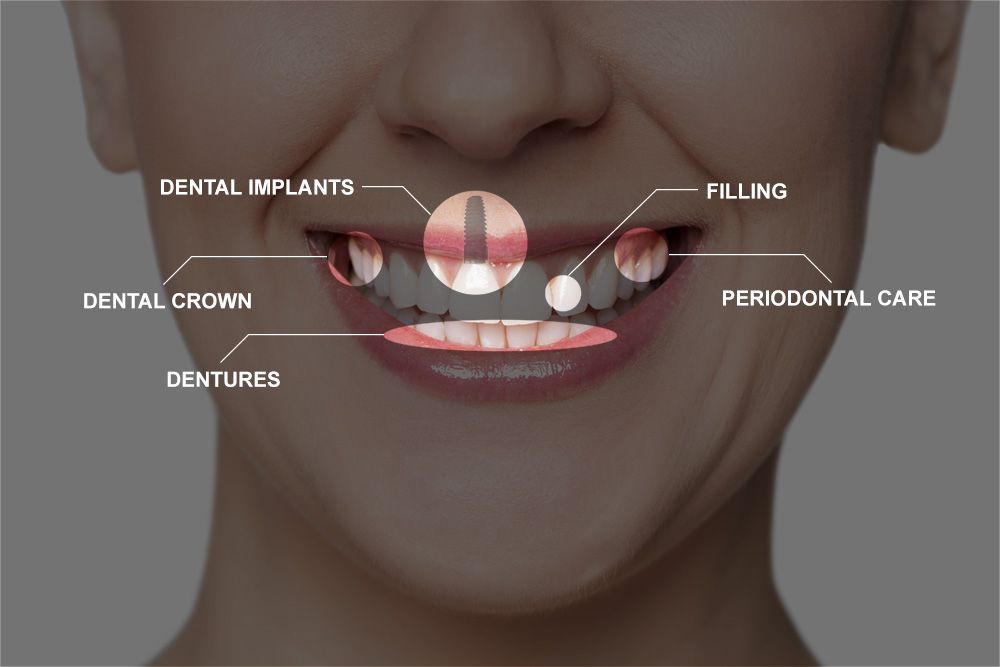 Planning Your Procedure
Every full mouth reconstruction is tailored exclusively to the patient's needs, from planning to implementation. The planning process, in particular, is essential to a successful outcome.
By working closely with an extensive team of assistants and technicians, Dr. Pourshirazi can typically complete an entire full mouth reconstruction in just one appointment.
To begin, you will attend a consultation to discuss your concerns and your goals with Dr. Pourshirazi. He will also create detailed 3-D images of your teeth and jaw using our computed tomography (CT) cone beam scanner. This technology allows him to evaluate very specific portions of your bite at a variety of angles. He will then conduct a visual exam and review your medical history.
To ensure that you can make an informed decision, Dr. Pourshirazi will present you with every treatment option that is available to you. We can also discuss financing options at this time, including CareCredit® and Springstone®, to help you manage any out-of-pocket costs.
Streamlined Treatment
Dr. Pourshirazi works closely with an extensive team of assistants and technicians to efficiently meet all your needs in one location. If you require preparatory procedures such as bone grafting, periodontal care, or root canal therapy, your treatment may require two appointments. However, each full mouth reconstruction is typically completed in a single four to five-hour appointment
Replacing Missing Teeth
Many of our full mouth reconstruction patients receive dental implants. These small titanium posts are surgically placed in the jaw to function like natural tooth roots. Immediately after the procedure, you will be provided with a temporary dental crown, bridge, or denture. This allows patients to leave our office with a fully functional, complete smile in just one visit.
Benefits of Our On-Site Lab
Every prosthetic is fabricated at our fully equipped on-site lab using the latest technology and finest materials. This allows us to achieve high-quality, realistic results without burdening you with additional costs.
Committed to Patient-Based Care
We respect the unique needs and desires of our patients and every aspect of care is planned with patient satisfaction in mind. Learn more about rebuilding your smile with Guaranteed Dental Solutions by contacting us online or calling (480) 912-2980.